If you need to get a ServSafe certification for your restaurant or bar job, our ServSafe study guide is an ideal website for you. We provide you with a summary of the information you need to know, organized by specific certification, so you can quickly study the material for the certificate you need. Whether you need to pass one or three ServSafe exams, Servsafe-Prep's free study materials will help you ace the exam the first time.
Sections Of The ServSafe Exams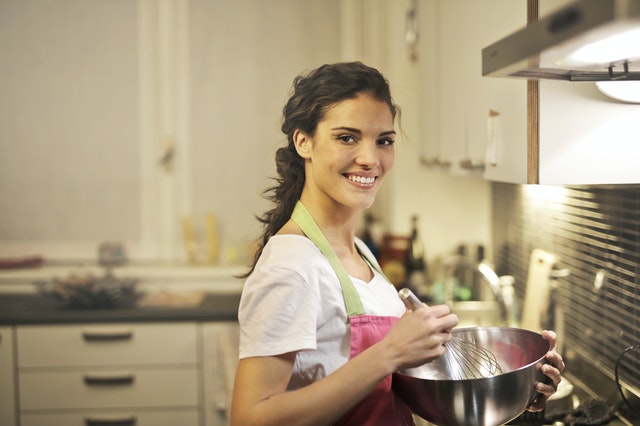 The National Restaurant Association offers ServSafe tests, which are food safety training. The 7th version is the most recent, and it incorporates modifications to the FDA Food Code issued in 2017.
ServSafe Manager, ServSafe Food Handler, ServSafe Alcohol Primary, ServSafe Alcohol Advanced, ServSafe Allergens, and ServSafe Workspace are the six ServSafe certificates available. The exam you must take will be determined by your position in the food service industry and the standards of your state. ServSafe Manager, ServSafe Food Handler, ServSafe Alcohol Primary, ServSafe Alcohol Advanced, and ServSafe Allergens are the five food safety qualifications, while ServSafe Workspace tackles workplace concerns such as unconscious bias and harassment. ServSafe Workspace is also different from the other sections in that it is provided as a training course with a certificate of completion at the conclusion, rather than an exam.
There are no penalties for guessing on any of the questions, which are all provided in a multiple-choice format.
ServSafe Alcohol 
There are numerous aspects to safe alcohol distribution, and the ServSafe Alcohol exam tests your understanding of them all.  Our study guide explains everything you need to know whether you're taking the ServSafe Alcohol Primary or Advanced test. Both examinations are multiple-choice only, and they may be taken after you've completed the ServSafe Alcohol training. Both tests address four major aspects of the alcohol service industry: 
alcohol laws

intoxication

checking identification

dealing with difficult situations
We'll go through alcohol laws, verify IDs, indications of intoxication, and how to deal with clients in difficult situations in this free ServSafe study guide. It may be used to brush up on your knowledge before attempting our practice questions.
Our thorough study guide includes both fundamental and advanced concepts. Our ServSafe Alcohol Exam Practice Questions comprises 40 questions (the first 40) that may appear on the Primary test and another 30 questions that may appear on the Advanced test.
>> More: ServSafe Alcohol Study Guide
ServSafe Allergens
The consequences of allergies on the population can be deadly, therefore becoming ServSafe certified in this area necessitates thorough research. This test examines your understanding of common and uncommon allergens, as well as methods to avoid allergic responses while serving food. After you've finished the ServSafe Allergens course, you'll take the exam. The ServSafe Allergens test is required in Massachusetts and Rhode Island for anyone seeking ServSafe certification, and it is recommended for anybody working in the food service business. Allergen certification certifies that a person understands the correct processes to follow when serving people who have stated food allergies.
We do not know how many questions are on this test or what percentage of right answers are necessary to pass it. The course has no prerequisites, so anybody may take it and then take the test that follows.
By utilizing our study guide, you may learn all you need to know to do well on the test and get your study sessions off to a great start!
>> More: ServSafe Allergen Study Guide 
ServSafe Food Handler
The ServSafe Food Handler Test is aimed to evaluate staff's food safety knowledge in a food service setting. It assesses the fundamental knowledge required of non-management food workers.
There are 40 questions in the test, and it is not timed. You must pass with a score of 75% or higher to receive your food handler certification. This means you must properly answer 30 of the 40 questions.
A complete understanding of health and safety protocols is required to become a certified food handler. Using our study guide as a tool for studying for test day, learn everything you'll need to know in order to perform well on this ServSafe test!
>> More: Servsafe Food Handler Study Guide
ServSafe Manager
This test is necessary for ServSafe Manager certification if your food service career requires you to work in a management role. It certifies not only that you have a basic understanding of food safety, but also that you can prevent foodborne disease. Not only will you need to study this Manager content, but you will also need to make sure you have all of the necessary knowledge and abilities for the Food Handler exam.
This test will include 90 questions with a time limit of two hours to finish them. You'll be expected to know much more than what's necessary for a food handler exam as a ServSafe manager. With the help of our study guide, you can learn exactly what you need to know to pass the management exam and prepare to ace the exam! Our detailed ServSafe study guide will assist you in organizing your studies. Make sure to check out our ServSafe Manager Test practice questions as well.
>> More: ServSafe Manager Study Guide
Our ServSafe study guide and practice tests will be a great help in preparing for your upcoming ServSafe examinations. Check out our website for the detailed study guide for each ServSafe certification. The practice questions are grouped based on the ServSafe exam format, and the sample tests are quickly graded at the conclusion.
After you've completed the sample exams, you will be given a score report that contains a detailed explanation for each item you answered incorrectly. Please check back frequently as we will be adding more example test questions in the coming future. Please share this resource with your friends and coworkers if you enjoy these ServSafe practice questions.
FAQs
California ServSafe® Alcohol Responsible Beverage Service (RBS) Training. The California ABC has authorized the ServSafe Alcohol course to satisfy state training requirements (CA Assembly Bill 1221) that will take effect on July 1, 2022.
Conclusion
In conclusion, this ServSafe study guide provides essential knowledge for safe and responsible alcohol service. By understanding the principles of alcohol service, recognizing the signs of intoxication, and practicing effective communication techniques, individuals can ensure a secure and enjoyable experience for both patrons and staff. Stay informed, stay responsible, and promote a culture of responsible alcohol consumption.
Visit our websites to get more information and free ServSafe practice test. To download, visit our website for your IOS or Android device.