Discover the differences between ServSafe Manager vs Food Handler certifications in our comprehensive guide. Explore the varying responsibilities, knowledge requirements, and career implications of ServSafe Manager vs Food Handler certifications. Gain insights into which certification is right for you and enhance your understanding of food safety practices. Empower yourself with the knowledge to make informed decisions in the ServSafe Manager vs Food Handler certification debate. In this guide, Servsafe-Prep will show you all the information you need to know.
What Do ServSafe Manager and Food Handler Mean?
ServSafe Manager
The National Restaurant Association Educational Foundation (NRAEF) established ServSafe Manager Certification, a nationally recognized certification program. It is intended for food service managers and those who are in charge of enforcing food safety measures in a food facility.
In the food service sector, ServSafe Manager Certification is highly valued. It indicates that a person has a thorough awareness of food safety concepts, such as proper food handling, storage, and preparation. Employers frequently prefer individuals with ServSafe Manager Certification since it demonstrates that they have the expertise needed to provide a safe and hygienic environment.
Food Handler
Food Handler Certification is an entry-level certification that emphasizes the fundamentals of safe food handling. It is usually meant for those who work directly with food but do not have administrative duties. Food Handler Certification teaches individuals the fundamentals of safe food handling techniques. Personal hygiene, cross-contamination avoidance, and proper food storage are among the subjects covered. This certification confirms that persons understand the fundamentals of food safety and are capable of contributing to the preservation of a clean and safe food environment.
ServSafe Manager vs. Food Handler: What Are The Key Differences?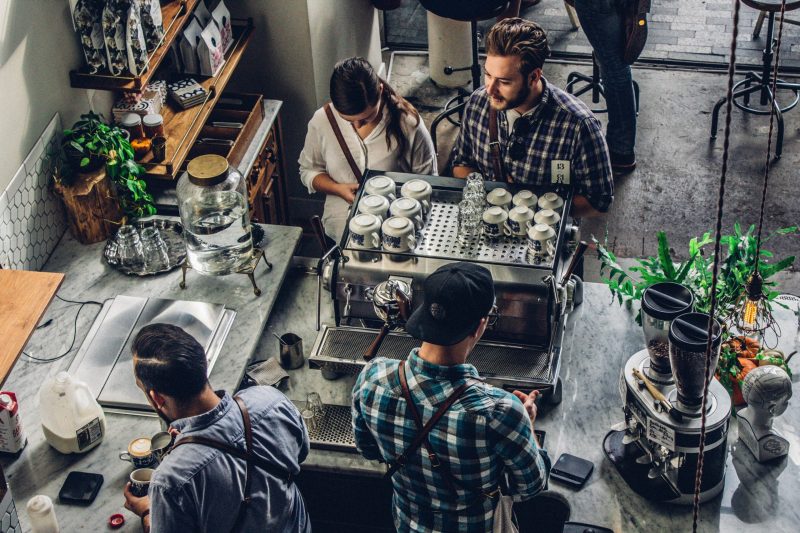 Level of Responsibility
The ServSafe Manager Certification is intended for persons who occupy managerial roles and are in charge of monitoring food operations in a business. These people serve an important role in preserving and sustaining food safety regulations, ensuring that all parts of food handling, storage, and preparation are done with the utmost care and compliance. They are in charge of overseeing and managing the whole food service process, including personnel training, executing safety measures, and maintaining regulatory compliance. Food Handler Certification, on the other hand, is better appropriate for personnel who directly handle food but may not have managerial duties. These employees are largely responsible for responsibilities such as food preparation, serving, and maintaining correct hygiene procedures, but they may not have the same amount of power and decision-making as those who have earned the ServSafe Manager Certification.
Scope of Knowledge
The ServSafe Manager Certification covers a wide range of topics, giving individuals in-depth knowledge of many elements of food safety management. This involves a thorough understanding of food safety standards and recommendations established by regulatory authorities like the FDA (Food and Drug Administration) and local health departments. Furthermore, the certification dives into critical areas such as adequate sanitation standards, which include keeping food preparation spaces clean, preventing cross-contamination, and assuring sanitary use of utensils and equipment. The area of knowledge also includes risk management, which equips employees with the capacity to detect possible dangers and apply risk-mitigation procedures. The Food Handler Certification, on the other hand, concentrates on the fundamental concepts of food safety, providing learners with a baseline grasp of responsible food handling techniques. While it covers the fundamentals of cleanliness, temperature control, and cross-contamination avoidance, it lacks the degree of depth and breadth of knowledge that the ServSafe Manager Certification provides.
Training Requirements
Individuals must finish an official training course that focuses exclusively on the concepts and practices of food safety management in order to achieve the ServSafe Manager Certification. This training may be obtained through a variety of methods, including in-person sessions led by authorized teachers and online courses offered by recognized educational platforms. The training program is precisely developed to cover all of the major themes and abilities required to flourish in food safety management. It covers thorough lessons on foodborne diseases, safe food handling and storage, hazard assessments, sanitation techniques, personnel training, and legal requirements. Individuals who complete this intensive program have a thorough awareness of the difficulties involved in keeping a safe and clean food environment.
The training requirements for Food Handler Certification, on the other hand, may vary based on the jurisdiction and the particular legislation in place. While some areas need formal training for food handlers, others provide self-study materials or internet resources. These self-study choices frequently contain instructional materials, manuals, and interactive modules that enable users to become acquainted with the basic concepts of food safety. While the degree of training is not as rigorous as the ServSafe Manager Certification, it nevertheless provides food handlers with the information and skills they need to handle food safely and avoid infection.
Examination Details
The ServSafe Manager Certification test is a thorough evaluation that assesses an individual's knowledge of food safety management. It is made up of a series of multiple-choice questions that demand test takers to demonstrate their knowledge and grasp of critical food safety principles. Foodborne infections, personal hygiene practices, correct food handling techniques, temperature control, cross-contamination prevention, cleaning and sanitizing processes, and legal laws are all included in the test. The test guarantees that certified managers are ready to make educated judgments and take necessary steps to maintain food safety standards inside their facilities by examining an individual's understanding of these critical areas.
Similarly, Food Handler Certification examinations attempt to assess an individual's mastery of essential food safety principles. While the style and length of these tests may differ based on the certification body or jurisdiction, they all cover the core elements required for safe food handling. Personal hygiene, correct food storage and handling, preventing cross-contamination, maintaining suitable temperatures, detecting possible risks, and applying basic sanitation standards are examples of such questions. Individuals who pass the examination demonstrate their ability to follow the appropriate processes and rules to guarantee food safety.
Validity and Renewal
The ServSafe Manager Certification, once obtained, remains valid for a specific duration, which is typically five years. This means that individuals who successfully pass the certification exam and earn their ServSafe Manager Certification can proudly hold this credential for five years before it needs to be renewed. The purpose behind setting an expiration date is to ensure that certified individuals stay up-to-date with the latest developments and advancements in food safety practices. By requiring renewal, it encourages professionals to continuously enhance their knowledge and skills, keeping them abreast of evolving regulations and best practices in the industry.
Similar to the ServSafe Manager Certification, Food Handler Certification may also have an expiration date associated with it. However, the duration of validity for Food Handler Certification is generally shorter compared to the manager-level certification. The exact timeframe for expiration may vary depending on the jurisdiction or certifying body. It is essential for individuals holding Food Handler Certification to be aware of the expiration date and the renewal process to ensure ongoing compliance with food safety standards. Renewal requirements often include completing a refresher course or passing a renewal exam to demonstrate continued proficiency in safe food handling practices.
ServSafe Manager vs Food Handler: Which Certification Is Right For You?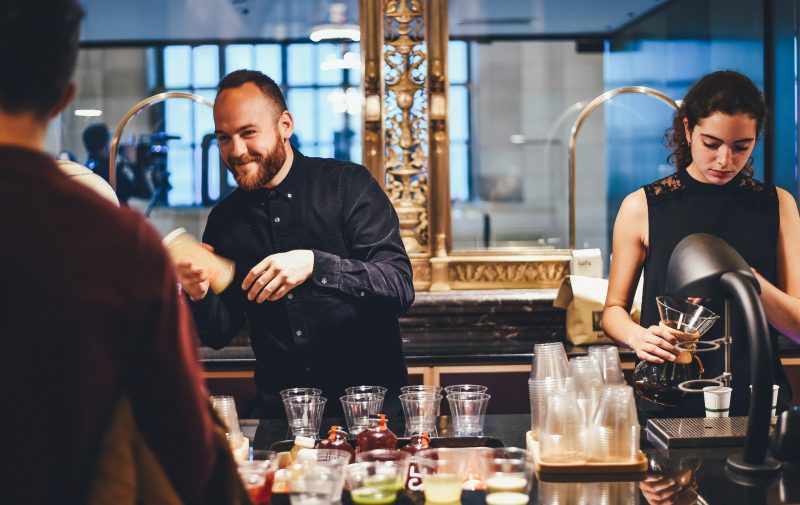 The appropriate qualification is determined by your function and level of responsibility in the food sector. Obtaining ServSafe Manager Certification might be advantageous if you are in a managerial position or desire to be one. Food Handler Certification, on the other hand, might be more suited if you are directly involved in food handling but do not have managerial duties.
ServSafe Manager
Obtaining a ServSafe Manager certification provides various advantages and prospects for those working in the food business. For starters, it improves their knowledge and skills in food safety management, allowing them to adopt best practices and assure the highest levels of safety in food handling and preparation. This certification promotes employability and opens avenues to career progression by demonstrating a dedication to professionalism and expertise in the subject. ServSafe Managers play a critical role in ensuring compliance and keeping the reputation of their facilities by following to regulatory requirements and industry norms.
Individuals who get a ServSafe Manager certification may also train and educate their coworkers on food safety standards. This not only promotes a safe working atmosphere, but it also improves cooperation and communication. ServSafe Managers assist to the overall improvement of food safety procedures by sharing their expertise and offering direction, assuring the well-being of both staff and consumers.
Food Handler Certification
A Food Handler certification, on the other hand, gives a fundamental grasp of safe food handling practices. It teaches people about personal hygiene and sanitation habits, which are critical in preventing foodborne infections. Individuals who get this certification demonstrate their dedication to keeping a clean and safe environment in food enterprises.
A Food Handler certification also improves awareness of cross-contamination avoidance, which is an important part of food safety. It teaches people about safe food storage, handling, and separation in order to prevent the spread of hazardous microorganisms and allergies. Individuals benefit from this knowledge not just in their professional responsibilities, but also in their personal life, allowing them to practice safe food handling in a variety of circumstances.
Both the ServSafe Manager and Food Handler Certifications are well-known in the food industry. These credentials can help you enhance your career by establishing you as a knowledgeable and talented expert. Many restaurants, catering companies, and food service providers require their employees to hold one or both of these credentials.
FAQs