Discover the Opportunities: What Can You Do with a ServSafe Manager Certification? Unlock a world of possibilities with a ServSafe Manager Certification. Explore career paths, elevate your earning potential, and master food safety. Find out more about what you can do with a ServSafe Manager Certification today! In this guide, Servsafe-Prep will show you all the information you need to know!
Introduction
In the food service industry, maintaining high standards of food safety and sanitation is paramount. This is where the ServSafe Manager Certification comes into play. Whether you're a restaurant owner, manager, or aspiring professional in the culinary world, obtaining a ServSafe Manager Certification can open up a multitude of opportunities and ensure that you possess the necessary knowledge and skills to handle food safely and responsibly.
What Is A ServSafe Manager Certification?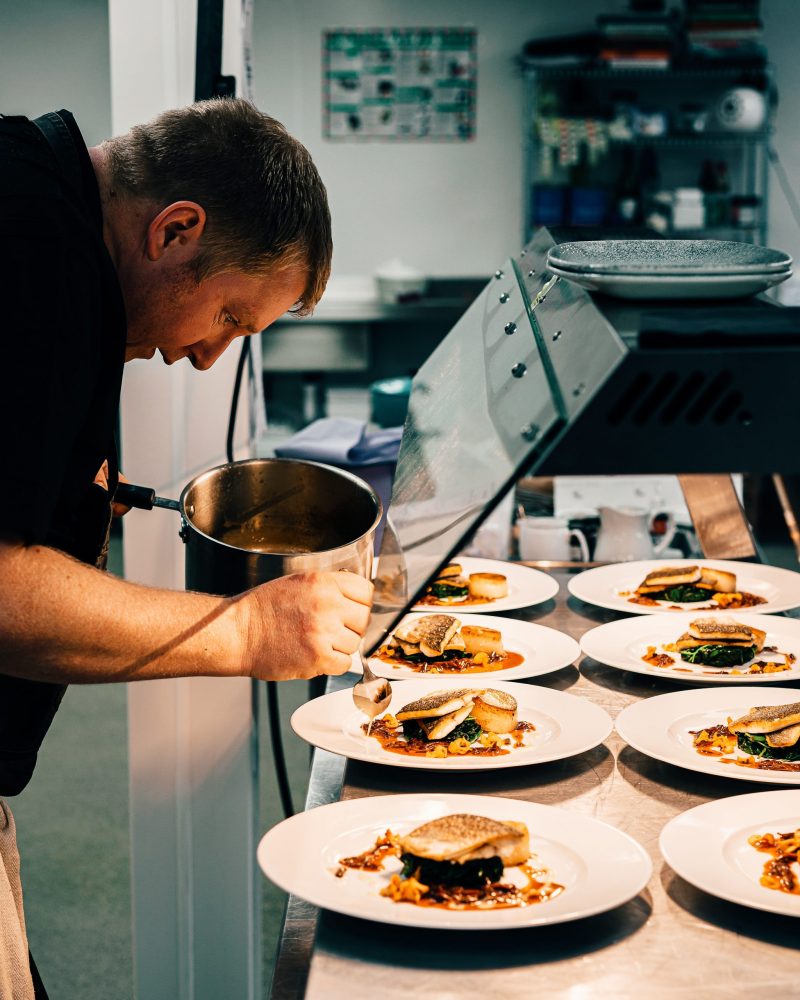 The ServSafe certification is the most well-known food safety training program in the United States. This accreditation is recognized by the majority of US states, federal agencies, and municipal food safety bureaus.
More than 2.6 million professionals working in food safety or restaurant management have obtained the ServSafe certification. The ServSafe manager credential is also recognized by the national body Conference for Food Protection (CFP).
This professional certification course and test are administered by the National Restaurant Association. NRA has dedicated its knowledge in the field to designing the course content, study materials, and test structure in partnership with food service industry specialists.
Importance Of ServSafe Manager Certification
Having a ServSafe Manager Certification is essential for a variety of reasons. For starters, it guarantees that you have a thorough grasp of the Food and Drug Administration (FDA) and other regulatory agencies' food safety standards and recommendations. This information is critical for preventing foodborne diseases and keeping both consumers and staff safe.
Second, certification shows your dedication to professionalism and quality in the food service sector. It demonstrates to employers and clients that you have taken the initiative to improve your abilities and keep current on food safety procedures. This can greatly improve your reputation and professional chances.
Who Needs A ServSafe Manager Certificate?
As previously stated, obtaining a ServSafe Manager Certificate is not mandatory for all managers. As a result, you must first verify your state and local regulatory information, as well as your organization's rules, to identify your food safety training and certification requirements, as well as whether the certificate is required for your job.
Even though your local laws and regulations do not need you to get a ServSafe Certification in order to operate in your preferred profession, this course can still provide you with several benefits. For starters, holding the qualification can make you a more valuable asset to companies, which can help you land future food service sector jobs. Furthermore, regardless of local rules, certain food service firms may need their employees to be certified. Finally, and most significantly, being a ServSafe Certified Manager may set your mind at ease and that of your coworkers by boosting the safety of your working environment.
How To Get A ServSafe Manager Certification
The National Restaurant Association has a strict certification program in place to ensure that certified professionals can meet the FDA's food safety regulations as they change.
Because there are opportunities for advancement and income increases, the certification is a difficult exam with a high level of competitiveness. A step-by-step strategy for acquiring this famous qualification in the food services business is provided below:
Requirement Checking
There are several ServSafe certificates available. Different states and municipal governments have different criteria. You may require more than one qualification, and the ServSafe Manager qualification alone may not be sufficient. Employers also have particular internal policies. As a result, before enrolling in a certification program, do your homework.
Select Training, Learning, and Exam Options
ServSafe provides a variety of learning, training, and testing choices. It would be beneficial if you selected the best mix by assessing your state's needs, corporate policy, local body rules, and work schedule.
To identify the greatest match, you must again correlate your regional food safety legislation regulations and standards with the ServSafe site. Otherwise, you risk squandering your time, money, and effort.
How Do I Get ServSafe Certified?
To become ServSafe certified, you must enroll in a course that is relevant to your employment requirements. To identify which course you will need, consult your state and local laws and regulations for your intended food service job to establish your certification needs and whether the ServSafe certification will apply. The American National Standards Institute (ANSI) and the Conference for Food Protection Standards have both certified the ServSafe Manager Certification.
Following that, you must choose the training and exam alternatives that best fit your needs. They can be taken either online or in person. You must check that your class teacher is linked with a reputable business and that you purchase the course materials.
Finally, participants must finish the course and pass the exam with a 75% or better score. You will obtain your ServSafe certification after passing the exam, which will be valid for the following five years.
What Can You Do With a ServSafe Manager Certification?
One of the benefits of being ServSafe certified is that you'll have more job opportunities.
Many restaurant owners are seeking cooks and chefs with ServSafe certification. In this manner, companies may avoid the expenditures associated with new certifications as well as any other difficulties or concerns.
Some ServSafe supervisors are even going so far as to become exam proctors. This might be extremely beneficial to future employers because it would be a valued asset to have on staff.
Not to mention the extra cash you may make by proctoring tests for folks who completed an online course. Alternatively, after completing the instructor training, you may begin teaching the classes yourself if you have what it takes.
If you have a Facebook account, you can apply to be a moderator on the Hospitality Training Center's page. Then you may add and change events for your classes or proctoring services whenever you want. Creating events on the HTC Facebook page is completely free. You may charge your pupils a reasonable price for your services.
You can request that events be added to the HTC website calendars if you have a Gmail account. After you've been accepted, you may add, delete, or amend events directly from your Gmail account. You could update as frequently as you wanted, and it would be instantaneously visible on the website. For example, here is a schedule of ServSafe events in Jacksonville, FL. Creating events on the HTC calendar is free for certified proctors and instructors. You can charge a reasonable cost for your services to your students.
Our Facebook page is home to a large number of restaurant owners and managers. You may follow us on Facebook and post your resume in our news feed. More food service possibilities may be found by searching for Hospitality Training Center.
Every year, it seems like a new municipality requires food manager certification. To demonstrate the management guidelines for each state, we produced a guide using an interactive map from ServSafe.
Job Roles With ServSafe Manager Certification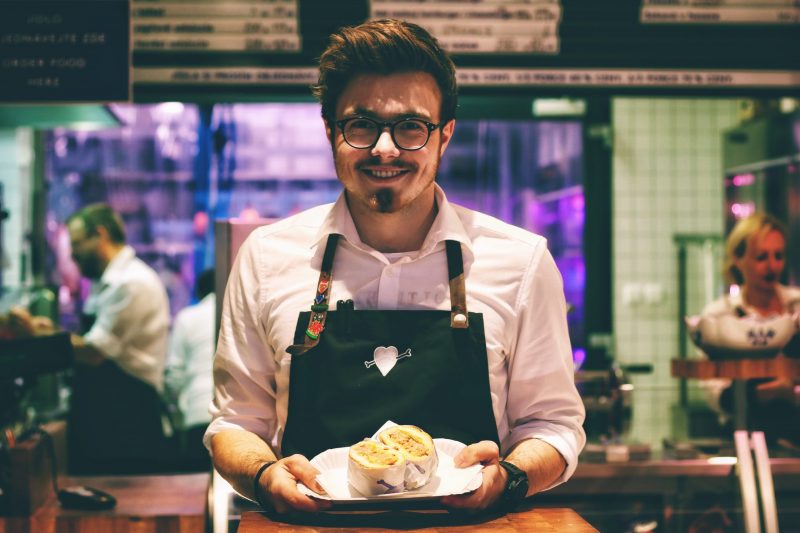 Having a ServSafe certification can be beneficial for individuals seeking employment in the food service industry, as it demonstrates their knowledge and understanding of proper food handling and safety practices. Here are some job positions that may require or benefit from ServSafe certification:
Food Service Manager: Many establishments, such as restaurants, cafeterias, and catering companies, require their managers to have ServSafe certification. Food service managers oversee operations, ensure compliance with food safety regulations, and manage staff.
Head Chef/Sous Chef: Culinary professionals who hold positions as head chefs or sous chefs often require ServSafe certification. These individuals are responsible for menu planning, food preparation, and ensuring that the kitchen follows proper food safety protocols.
Kitchen Supervisor: Kitchen supervisors oversee kitchen staff, maintain food safety standards, and ensure the proper handling and storage of food. ServSafe certification can be valuable in this role to ensure compliance with food safety regulations.
Food and Beverage Director: In large hotels, resorts, or event venues, the food and beverage director is responsible for overseeing all food service operations. ServSafe certification can help in ensuring the highest level of food safety and compliance within the organization.
Catering Manager: Catering managers are responsible for planning and executing events where food is served. ServSafe certification is essential for ensuring that food is prepared and handled safely during off-site catering events.
Restaurant Owner/Operator: While not a requirement, having ServSafe certification can be beneficial for restaurant owners/operators as it demonstrates their commitment to food safety and can help establish credibility with customers and health inspectors.
Food Safety Inspector/Consultant: Individuals working as food safety inspectors or consultants may need ServSafe certification to demonstrate their expertise in food safety regulations and best practices. They provide guidance and inspections to ensure compliance with health and safety standards.
Maintaining And Renewing The Certification
A ServSafe Manager Certification is good for five years. To keep and renew your certification, you must pass a recertification exam before it expires. The recertification exam guarantees that you remain current on food safety procedures and laws.
Keep track of the expiration date of your certification and prepare ahead for the recertification procedure. Maintaining your certification on a proactive basis reflects your continued dedication to food safety and professional development.
Read more > > Step-by-Step Guide: How To Renew ServSafe Certificate
FAQs
What does it mean to be ServSafe Manager Certified?
You must have completed the ServSafe Manager training and test to become ServSafe Manager Certified. This certification verifies your grasp of the course content, including restaurant safety standards and procedures for protecting the public from food-borne infections.
How much is a ServSafe Manager Certification?
The cost of ServSafe Manager Certification varies based on the training course and exam you choose, as well as if you want online proctoring. For example, the online ServSafe Manager course with Online Proctored Exam costs $179.00. You may print a ServSafe® Manager Certification Online Exam Voucher for $36.00 if you have previously completed the course.
Can I take the ServSafe Manager test online?
The ServSafe Manager test may be taken online. ProctorU provides online proctoring that participants may do at their own pace. This test comprises 90 multiple-choice questions, and in order to pass, you must correctly answer at least 75% of the food safety questions. When ordering your online test, make sure you have purchased the relevant course as well as the computer gear required to conduct the exam on your device.
Final Words
Obtaining a ServSafe Manager Certification offers numerous benefits for professionals in the food service industry. It equips individuals with the knowledge and skills necessary to ensure food safety, opens up career opportunities, and enhances personal and professional growth. By investing in this certification, you demonstrate your commitment to excellence and contribute to a safer and healthier food environment.