The need of well-qualified instructors and proctors is obvious given the risks of unsafe food and drink service. Certified ServSafe® Instructors and Registered ServSafe Proctors, as well as Approved ServSafe Alcohol® Instructors and Registered ServSafe Alcohol Online Proctors, must meet minimum experience and educational criteria. ServSafe instructors and proctors stand out when students and organizations are looking for the most dependable food and alcohol safety programs.
The National Restaurant Association and other food and alcohol safety professionals provide assistance to ServSafe instructors and proctors, as well as up-to-date, user-friendly resources.
So what is a ServSafe Proctor? Read this article to have a clear understanding of ServSafe Proctor and some questions about it.
What Is a ServSafe Proctor?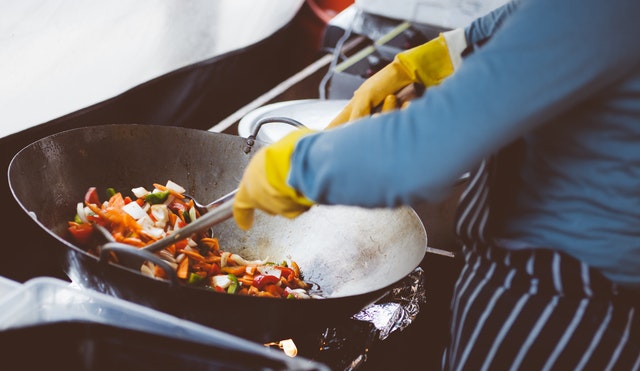 For dining and drinking establishments, ServSafe provides information and testing relevant to safe food and alcohol service. There are some differences in the roles that should be recognized for anyone considering becoming an instructor or proctor to help with teaching and testing, and you should know that you may become both an instructor and a proctor.
The following are some of the responsibilities of a ServSafe proctor:
Following the ServSafe Examination Administration Handbook's standards and ethics

Following the ServSafe Performance Agreement's standards

Securing the ServSafe Food Protection Manager Certification Exam, both in paper and online

Exams, both online and in print, are being scheduled

Confidentiality of test information

Keeping a secure testing environment is essential

Knowing when you need to step aside due to a conflict of interest
A ServSafe proctor also acts as a connection between the ServSafe offices and its students, ensuring that all requirements are completed and all conditions are followed. This involves verifying the examinee's identification, monitoring the examination to ensure no aids are utilized, and submitting the completed tests (if paper) to ServSafe for scoring.
If the exam is administered online, the proctor is also responsible for making sure that all of the essential technology (internet connection, PC, etc.) is operating properly before the test begins.
Foodborne illness may be avoided by ensuring that food and drink are handled and served appropriately, and ServSafe exam proctors are critical in protecting the service industry from unsafe practices. Individuals interested in becoming proctors must complete a series of procedures to get certified, as stated by ServSafe.
Read more>> ServSafe Study Guide
FAQs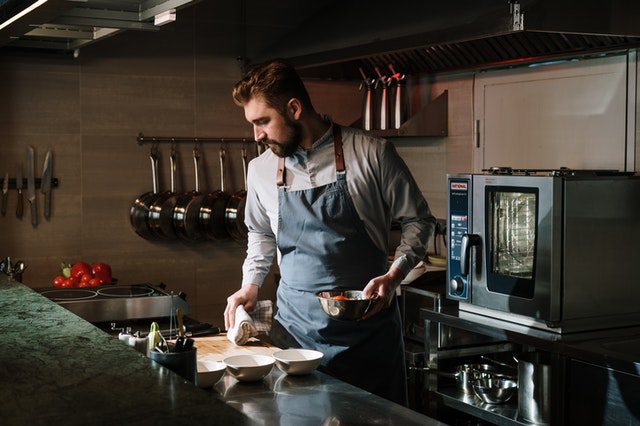 Here are some questions related to ServSafe Proctor you may concern about:
How much does a ServSafe Proctor make?
The average yearly salary for a Servsafe Proctor in the United States is $56,364 per year as of October 10, 2021.
If you need a quick salary calculator, that works out to about $27.10 per hour. This works out to $1,084 every week or $4,697 per month.
While yearly incomes as high as $101,000 and as low as $18,500 have been reported, the bulk of Servsafe Proctor salaries in the United States currently range from $35,500 (25th percentile) to $78,000 (75th percentile), with top earners (90th percentile) earning $92,000. The typical salary for a Servsafe Proctor ranges widely (up to $42,500), implying that there may be several chances for promotion and higher income depending on skill level, location, and years of experience.
How do I get a ServSafe Proctor?
Go to ServSafe.com, click on the ServSafe program name for the course you wish to take from the top blue ribbon menu, then select "find a class" or "find instructor/proctor" from the drop-down menu. Complete the form and press the "search" button.
What is the minimum score required to become a ServSafe Proctor?
75 percent or above is a passing score. This is attained by properly answering at least 60 of the 80 questions. The test consists of 90 questions, with 10 pilot questions included for research reasons only.
Read more>> ServSafe Manager Study Guide
What is the time commitment to become a ServSafe Proctor?
The ServSafe® Online Course takes at least 8 hours to complete, but depending on the individual, it may take longer.
Is ServSafe Proctor a difficult exam to pass? "Yes," is the quick response to this question. But don't be too concerned; the majority of people pass. Most people, however, also take an 8-hour training session before taking the test. You will most likely fail if you have not attended a food safety training course or done extensive self-study.
ServSafe, for example, offers a variety of courses for both front-of-house and back-of-house food service personnel to complete in order to learn best practices in the areas of food handling, food allergies, alcohol service, and food safety management.
Visit our website to get free ServSafe practice test for your coming exam! To download, visit our website for your IOS or Android device.