The ServSafe Food Handlers Test is an important exam that any test takers want to pass with a remarkable score. However, not everyone knows the format and how to prepare for this exam. So what are the practice questions for this test and where to do this test? Let's follow this article for more information!
Introduce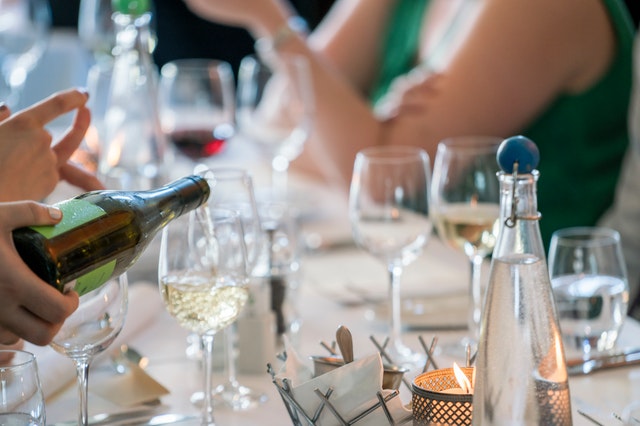 The ServSafe Food Handler Test is created for the purpose of testing employees' food safety knowledge and understanding in the foodservice industry. It combines the most basic knowledge required of non-management food employees.
There are exactly 40 questions in the ServSafe Food Handler Test, and it is not timed at all. It is necessary for you to pass this test with a score of 75% or higher in order to get your Food Handler certification. This also means it is required for you to answer correctly 30 of the total 40 questions.
The topics covered on the ServSafe Food Handler Test are Personal Hygiene, Time and Temperature, Preventing Cross-Contamination, and Sanitizing vs. Cleaning. Along with these names of categories, you need to show your deep knowledge of them. Practice Questions for the ServSafe Food Handler Test relating to food-handling capabilities are the most wonderful method for the test takers to improve their knowledge and skills.
10 Examples of ServSafe Food Handlers Test
Question 1: When cooking a T-bone steak, where should you insert a penetration probe thermometer to check its temperature?
A. Between the meat and the bone
B. In the thickest part of the meat
C. On the side of the meat
D. On the surface of the meat
Correct Answer: B
Explanation: Cooking temperatures need to be taken from the center of the food. This is because the inner parts take longer to heat up than the outer parts. ServSafe uses the term "internal cooking temperature" instead of simply "cooking temperature" to emphasize the importance of this concept. The best place to take the internal temperature of any piece of meat is in the thickest parts because it's closest to the center. And you should always take the temperature from at least 2 different locations of the meat.
When cooking any kind of food the internal temperature should be taken from the center, not just meats. But foods that are already cooked and are being hot-held for service are different. Hot-held foods should have their temperatures taken from BOTH the center and near the surface. This is because the surface is exposed to cooler room temperatures.
Question 2: The "Temperature Danger Zone" refers to which range of temperatures?
A. 40°F – 140°F
B. 70°F – 125°F
C. 41°F – 135°F
D. 32°F – 212°F
Correct Answer: C
Explanation: Science has determined that the pathogens which cause foodborne illness thrive and rapidly multiply to high levels between the temperatures of 70°F and 125°F. It has also been determined that their rate of multiplying is significantly reduced outside the temperature range of 41°F and 135°F. The "Temperature Danger Zone" is between 41°F and 135°F. Inside this temperature range, pathogens can multiply. But outside this temperature range, their ability to multiply is significantly reduced. This is why we store foods either hot or cold until they are served.
>>>Visit our website to get more free ServSafe Food Handlers questions and ServSafe practice test!
Question 3: Which of the following symptoms is most commonly associated with foodborne illness?
A. A rash or hives
B. Congestion
C. Dizziness or vertigo
D. Diarrhea
Correct Answer: D
Explanation: When a medical professional hears complaints of uncontrolled diarrhea one of the first considerations is a foodborne illness. This is because it is so common with all types of foodborne illnesses. Other common symptoms of foodborne illness are vomiting, fever, nausea, abdominal cramps, and jaundice. When a person consumes unsafe levels of pathogens their body tries to get rid of it. This is why diarrhea and vomiting occur. The body may also try to kill or thwart the pathogens by heating up to higher temperatures where some pathogens cannot thrive. This is a fever. Nausea and abdominal cramps are usually side effects of diarrhea and vomiting. Jaundice is caused by a complicated process involving the liver. This usually stems from hepatitis A which is also a foodborne illness.
Question 4: Which symptom should cause a sick employee to be excluded from a food service establishment?
A. Excessive tiredness
B. Sneezing
C. Abdominal pain
D. Vomiting
Correct Answer: D
Explanation: Staff should always report when they are sick, but that doesn't always mean that they need to be excluded from the establishment. In some cases, they can be restricted from working with exposed food and food contact surfaces. But if an employee has any of the following symptoms they should not be allowed into the operation:
Diarrhea: This is a sign that the employee may have a foodborne illness, also there is a risk of accidents that could spread the illness further. Vomiting: This is also a sign that the employee may have a foodborne illness and like diarrhea, there is also a risk of accidents that could spread the illness further. Jaundice: This is a symptom of Hepatitis A which is very infectious and can be spread through food. Also, it is caused by a virus that may not be killed by regular cooking methods. If an employee has jaundice, it should be reported to your regulatory authority. A sore throat with fever: This is a symptom of foodborne illness and the employee should not be allowed into the operation.
Question 5: A dish that contains ground poultry as an ingredient should be cooked to what minimum internal temperature?
A. 155°F (68°C) for 17 seconds
B. 135°F (57°C) (no minimum time)
C. 165°F (74°C) for any amount of time
D. 145°F (63°C) for 15 seconds
Correct Answer: C
Explanation: All poultry (chicken, turkey, duck) should be cooked to an internal temperature of 165°F. There is no time requirement – it only needs to reach this temperature for a moment. Other ground meats and fish should be cooked to 155°F for 17 seconds. But because this example includes poultry, it must be cooked to 165°F. Other foods should be cooked to 165°F (74°C) for any amount of time.
Question 6: In order from left to right, what should be placed in a three-compartment sink for manual dishwashing?
A. Clean water – sanitizing solution – Detergent and water
B. Detergent and water – a rinse sprayer – sanitizing solution
C. Detergent and water – clean water – sanitizing solution
D. Sanitizing solution – detergent and water – clean water
E. A channel running along the base of a flat top grill for collecting debris
Correct Answer: C
Explanation: When manually washing dishes you should use a 3 compartment sink. Each compartment should be filled with the correct agent in the order of the cleaning and sanitizing process.1) Wash with the appropriate detergent and water.2) Rinse with clean water.3) Sanitize with an appropriate sanitizing solution. This becomes much easier to recall during the ServSafe exam if you just memorize that sanitizing is always the last step before allowing the item to air-dry.
Question 7: If you will be holding a HOT food for service without temperature control, what is the maximum amount of time that the food may remain in the temperature danger zone before it must be served or thrown out?
A. 8 hours
B. 2 hours
C. 6 hours
D. 4 hours
Correct Answer: D
Explanation: Hot-held and cold-held TCS foods have different allowances for the amount of time that they can remain in the temperature danger zone (41°F to 135°F) before they must be served or thrown out. Hot-held TCS foods are only allowed to remain in the temperature danger zone for 4 hours. But cold-held TCS foods are allowed to remain in the temperature danger zone for 6 hours. This is because microorganisms multiply the most rapidly between the temperatures of 70°F – 125°F. Hot foods are likely to have been exposed to that temperature range longer than cold foods.
Question 8: Which of the following is considered by the regulatory authority to be an imminent health hazard?
A. An electrical power outage
B. A sewage backup
C. All of these
D. Flooding
Correct Answer: C
Explanation: All of these are considered to be imminent health hazards because they pose a significant threat to health that needs to be corrected immediately. When faced with one of these situations you must determine if there is a significant risk to the safety of the food. If you determine that the risk is significant, all food preparation and service must be stopped, and your local regulatory authority must be notified. After taking corrective action you will need written permission from your regulatory authority before you can resume food preparation and service.
Question 9: What is the best approach to dealing with pests?
A. Deny pests access to the operation
B. Deny pests food, water, and shelter
C. All of these
D. Work with a licensed pest control operator (PCO)
Correct Answer: C
Explanation: Prevention is critical when dealing with pests because once there is an infestation, it can be difficult to deal with. Deny pests access to the operation. Inspect all packages for signs of pests. Chewing, nesting debris, insect parts (wings, legs), and feces are signs of pests. If signs of pests are found, the delivery should be rejected. Install self-closing doors or air curtains. An "air-curtain" is large fans installed above and below the entryway creating a blast of wind that people can walk through but flying insects cannot fly through. Deny pests food water and shelter by throwing out garbage often. Store recyclables in clean pest-proof containers. Always work with a licensed pest control operator (PCO) if an infestation is suspected. Poisonous or toxic materials should only be applied by a certified applicator.
Question 10: How long can you safely store ready-to-eat TCS food in a cooler at a temperature of 41°F or lower?
A. 7 days
B. 10 days
C. 14 days
D. 4 days
Correct Answer: A
Explanation: The reason that we control the temperature of food is so that we can control the growth of the microorganisms within it. The microorganisms are what cause foodborne illness. Microorganisms multiply at a much slower rate in cold temperatures, but they still reproduce. Temperatures below freezing completely stop the growth of microorganisms, but it is not practical to keep all foods frozen all of the time. Science has determined that temperatures of 41°F and below slow down the growth of microorganisms enough to make it an ideal storage temperature. But because the microorganisms are still multiplying, the food should be served or thrown out within 7 days.
Where to take the ServSafe Food Handlers Test?
Free ServSafe Practice Test 2021 is a free platform/browser that can provide the test takers with the unique ServSafe Practice Test service and training program including every type of ServSafe exam. The ServSafe associated questions, as well as tests, have witnessed a careful collecting process by the professors in this field. They are also completed based on the real ServSafe Food Handlers test organization. 
To access and complete the Free ServSafe Practice Test 2021, let's register through several personal information. Then you can choose the test areas you want and experiment with them. Free ServSafe Practice Test 2021 can be considered a wonderful stepping stone for any test taker before registering for the official exam. Not only has the opportunity to familiarize yourself with the exam format and common exam patterns but the Free ServSafe Practice Test 2021 also provides you with solutions including specific explanations of the causes and theoretical basis of the answers. Therefore, you can deeply understand the problem and remember the knowledge well.
Create your own study plan for the Servsafe exam with our Servsafe Food Handler Study Guide
FAQs about the ServSafe Food Handlers Test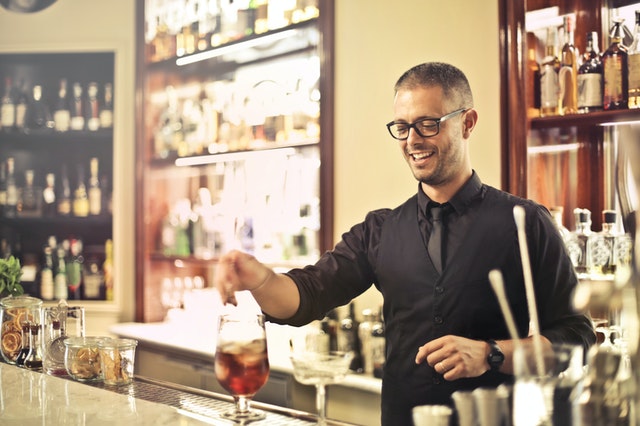 What are the differences between the ServSafe Food Handler Certificate and the ServSafe Manager Certificate?
The ServSafe Food Handler Certificate requires essential nourishment security information and is used for people in nourishment handler employee-level positions. Upon effective completion of the ANSI ASTM 2659 certify Nourishment Handler course and 40 practice question test, the representative will get a Certificate of Accomplishment from the National Restaurant Association that can be easily downloaded and printed from a secure segment of the site.
Meanwhile, the ServSafe Manager Certification requires that a chief or individual in charge has adequate nourishment security information to ensure the open from a foodborne ailment. Test takers who can pass the 90-question, multiple-choice exam are possible to get a ServSafe Manager Certification and wallet card. The ServSafe Chief Certification is certified by the ANSI (which stands for American National Standards Institute) which is launched beneath the Conference for Food Protection Standards.
Find out more about Servsafe Manager certificate at: ServSafe Manager Test
Can the ServSafe Food Handlers Certification expire?
The National Restaurant Association has claimed that the ServSafe Food Handlers Certification is valid within 5 years. ServSafe Liquor, ServSafe Allergens, and ServSafe Nourishment Handler Certificates are valid for a three-year period of time. In any case, state or manager necessities can change. For more nitty-gritty data, let's check the administrative necessities or contact your nearby wellbeing office or local commission depending on each program.
Can I receive any notifications that my course is going to expire?
A test taker who is taking the course will get two partitioned e-mail alarms before the course terminates. The primary take note will be sent 10 days earlier to close. The moment and last take note will be issued 2 days earlier to close. An administrator who is relegating courses will get a mail caution 45 days before courses terminate. The alarm will address unassigned courses, relegated courses, and unused Course Get to Keys that are around to run out.
What can I receive after taking the ServSafe Food Handler Assessment?
The ServSafe Food Handler Assessment checks the information gotten through the ServSafe Food Handler Course or comparable program. Test takers who want to get a ServSafe Food Handler Certificate are required to effectively complete and pass a Food Handler Course and have essential information on the points secured within the course.
In which method can I print the certification?
All test takers with a current ServSafe Food Handler Certificate have the right to download or print an eCertificate from the website. Firstly, you need to log on to ServSafe.com, tap on the Certificates tab, and then select the "Download certificate" alternative to print the certificate. You'll be able moreover to ask for a certificate to be sent to you straightforwardly through US Postal Service for a charge of $10.
In which way can I refer to and use the ServSafe Food Handler certificate?
Certificate-holders may allude to their ServSafe Food Handler certificate as a "ServSafe Food Handler Certificate" or maybe the "ServSafe California Food Handler Certificate". The certificate-holders may say they are "ServSafe Nourishment Handler Certificate Recipients." Certificate-holders and teachers may not depict (or infer) themselves as being "certified," "certificated," or "licensed," "registered," or "accredited" by the Affiliation. Certificates may not be altered, and content or logos may not be included in them, without express composed authorization from the National Restaurant Association. 
How do I assign an online course?
Firstly, it is required for you to purchase the ServSafe Food Handler online course for the purpose of assigning it. It is possible to assign online courses in these ways:
By your Email 

By ServSafe User Identification Card (ID)

By a course key
How do I unassign a course?
In case a person has not begun a course, you'll unassign it and return it to your pool of course keys. You can access Manage Courses. Then select the course that the understudy is taking from the list. Select the Track Students tab and it is possible to see your students' progress. You can do the same preparation for Unassigned Course Keys by selecting that alternative from the Course Administration page. You'll be able to evacuate any Course Key that features a junk can image and return it to your pool of accessible Course Keys.
How can I take the ServSafe Food Handler course and assessment?
The ServSafe Food Handler Course and Evaluation don't require any prerequisites. It may be completed by any person looking for information on fundamental secure nourishment taking care strategies.
Is the ServSafe Food Handler required for every employee?
Numerous nearby wellbeing offices with food handlers preparing prerequisites require certificates to stay on preface or for the chief to have documentation each representative has completed food handler preparation. It is more often than not as it were the Food Assurance Director Certifications that are obviously posted. Continuously check together with your local wellbeing office for prerequisites.
I am disabled. By which method can I request an exam accommodation?
Examinees can ask a convenience by submitting an exam convenience ask to the Affiliation. In case, at the time of the exam, an examinee demands a convenience that has not been preapproved by the Affiliation, the examinee can either select to put off the exam to another date OR take the exam without the asked convenience. In the event that an examinee is taking a proctored exam, it would be ideal if you be beyond any doubt to inform your delegate of your exam settlement and ask earlier to your exam date so they can be arranged to create the settlement.
Read more>> How To Pass ServSafe?
The above article has provided you with the most up-to-date information about the ServSafe Food Handlers Test and the platform to practice this test. We all hope that this information can help you in better preparation for this exam. To download, visit our website for your IOS or Android device.