In this article, ServSafe-Prep would like to talk about the Servsafe certification cost. You may find this topic useful and have clear information about the ServSafe costs to ensure your financial status for the certification.
When you think about food safety, what's the first thing that comes to mind? For many people, it's events like nationwide romaine lettuce recall due to E. coli concerns or foodborne disease outbreaks at chain restaurants that make the news. One thing is certain: you don't want your restaurant to be connected with such occurrences. While not all cases of foodborne illness can be avoided (inadvertently receiving contaminated products, for example), there are actions you can take to ensure your employees are handling food as safely as possible. The first step is to guarantee that everyone who works with food in your business is ServSafe certified.
If your staff isn't certified, they should be. The industry standard in food safety training is ServSafe. You may look for information about the ServSafe program, how to get certified, and how to ensure your workers are masters in safe food handling, step by step. 
What Is ServSafe?
ServSafe exclusively provides online classes. ServSafe Certification, Food Handler Certification, and ServSafe Food Handler Certification are among the 424 credentials offered by this school, with ServSafe Certification, Food Handler Certification, and ServSafe Food Handler Certification receiving the most positive reviews. Depending on the certification, the time it takes to finish this education program ranges from 0 to 6 weeks, with a typical length of 3 hours. The cost of attending ServSafe varies based on the certification, ranging from under $10 to $304, with a typical cost of $20. "I paid for it myself," most reviewers said when asked how they paid for their training.
"Affordable" and "Flexible class hours" are the most often stated benefits of attending ServSafe, but respondents also mentioned "Good job preparation" and "Helpful career services" as noteworthy benefits. ServSafe has been reviewed 4802 times and received a 4.55 out of 5 rating. Almost all reviewers said they would suggest ServSafe to a friend.
Read more>> ServSafe Study Guide
How Much Does ServSafe Certification Cost?
Several factors can influence the overall cost of ServSafe certification. It's crucial to consider these factors when planning to obtain or renew your certification. Some key factors include:
Certification level
Training materials and resources
Training courses 
Additional study materials
Exam retakes
Location and testing center fees
Food Handler—$15; Manager—$152.95, with a $36 exam voucher; Alcohol Safety—$30; and Allergens—$22 are the prices for the online course and exam. Additional fees apply to retests. Visit the ServSafe website for additional information. Courses and exams offered locally may have a range of prices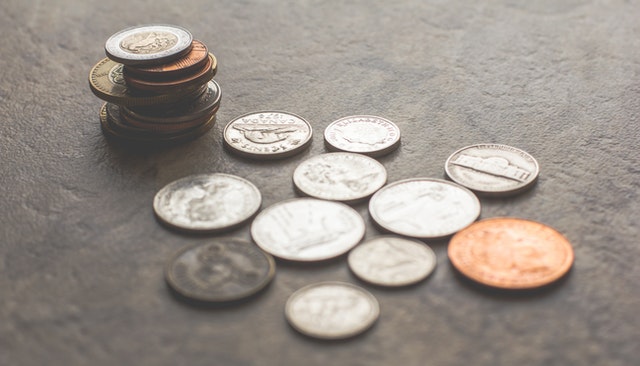 The cost of ServSafe certification can vary depending on several factors. In September 2021, the approximate cost for ServSafe certification exams in the United States was as follows:
ServSafe Food Handler: The exam cost was typically around $15 to $20 per person.

ServSafe Manager: The exam cost varied but was typically in the range of $150 to $200 per person. This certification is more comprehensive and is often required for managers and supervisors in the food service industry.
Courses and exams offered locally may have a range of prices. It's advisable to contact local training providers or visit the official ServSafe website for the most up-to-date and accurate pricing information. 
How Can I Renew My ServSafe Certificate?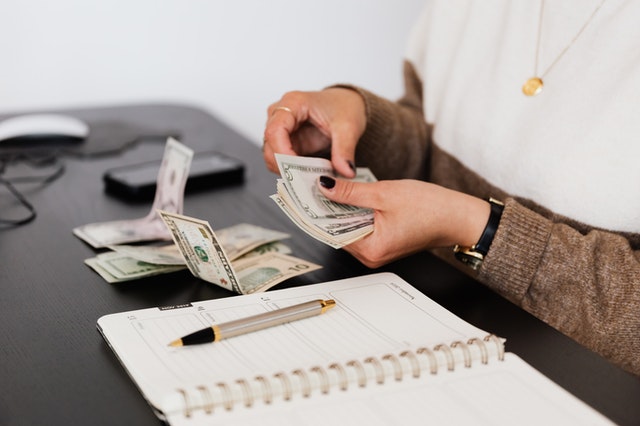 Before digging into the ServSafe renewal, you can first read How long is ServSafe good for?. The ServSafe Manager Certification has a five-year validity term, whereas the ServSafe Alcohol, ServSafe Allergens, and ServSafe Food Handler Certificates have a three-year validity period.
You must retake the examination for the certificate you want to renew before your existing certificate expires in order to take ServSafe renewal. Due to the fact that rules vary by state, you should verify the requirements ahead of time and/or contact your local health department. You should be aware that certain jurisdictions may require you to attend ServSafe courses in person, while others may allow you to do them online.
If you are able to finish the course online, keep in mind that ServSafe Food Handler courses must be completed within 60 days, while ServSafe Manager and ServSafe Alcohol courses must be completed within 90 days. If you do not finish the courses within the specified time frame, you will lose access to the course and will not be refunded.
The cost for ServSafe renewal can vary depending on the specific certification program, location, and training provider. Typically, the renewal fee is lower than the initial certification cost.
ServSafe Certification Renewal Process
To maintain an active ServSafe certification, individuals must go through the renewal process. The renewal process ensures that certified individuals stay updated with the latest food safety practices and regulations. Here's an overview of the renewal process:
Renewal period and deadlines
Continuing education requirements
Renewal fees and expenses
Renewal options (online or in-person)
Certification validity period
Importance of Renewing ServSafe Certification
Renewing your ServSafe certification is crucial for several reasons. It allows you to stay up to date with the latest food safety practices and regulations, ensuring that you can continue to provide safe and hygienic food service. Here are some key reasons why renewing your ServSafe certification is important:
Compliance: Many local health departments and regulatory agencies require food service establishments to have certified staff members. By renewing your certification, you ensure compliance with these regulations and avoid any penalties or fines.

Professional Growth: Renewing your certification demonstrates your commitment to professional growth and continuous improvement. It shows employers and peers that you are dedicated to staying updated with industry standards and best practices.

Enhanced Skills and Knowledge: The renewal process often includes additional training or educational requirements. By participating in these activities, you have the opportunity to enhance your skills and knowledge in food safety and related areas.

Competitive Advantage: In the competitive food service industry, having an active ServSafe certification gives you a competitive edge. It sets you apart from others who may not have the same level of training and certification, making you a preferred candidate for promotions or new job opportunities.

Customer Trust and Confidence: Renewing your ServSafe certification helps build trust and confidence among your customers. They can be assured that you have the necessary expertise to handle food safely and maintain high standards of cleanliness and hygiene.
Tips for Reducing ServSafe Certification Renewal Costs
While the cost of renewing your ServSafe certification is an investment in your professional development, it's always helpful to explore ways to reduce renewal costs. Here are some tips to consider:
Research Discounts and Promotions: Keep an eye out for any discounts or promotions offered by authorized ServSafe training providers or organizations. They may have special offers or bundle deals that can help reduce the overall renewal cost.

Take Advantage of Free Resources: ServSafe offers various free resources, such as online training modules, practice exams, and study guides. Utilize these resources to refresh your knowledge and prepare for the renewal exam without incurring additional expenses.

Group Renewals: If you work in a food service establishment with multiple employees requiring certification renewal, consider arranging a group renewal. Training providers may offer discounted rates for group renewals, making it a cost-effective option.

Plan Ahead: Keep track of your certification expiration date and plan for the renewal in advance. Last-minute renewals may come with additional rush fees or limited availability for training and exam slots, which can increase costs.

Seek Employer Support: Some employers recognize the value of ServSafe certification and may be willing to cover or reimburse the renewal costs for their employees. Discuss this possibility with your employer to explore potential financial assistance.
FAQs
So, how much does a ServSafe certificate set you back?
Food Handler—$15; Manager—$152.95, with a $36 exam voucher; Alcohol Safety—$30; and Allergens—$22 are the prices for the online course and exam. Additional fees apply to retests. Visit the ServSafe website for additional information. Locally provided courses and examinations may have varying costs.
Is ServSafe a difficult exam to pass?
To pass, you must have a minimum score of 75%. That implies you must properly answer 60 of the 80 questions in order to pass. The exam is a four-option multiple-choice examination. The test is timed, and you have two hours to complete it; nevertheless, most individuals complete it in under an hour.
How long does it take to become ServSafe certified, for example?
Watch the course in a series of short sessions of no more than an hour each. The ServSafe Manager Online Course takes 8 to 10 hours to complete. It takes around 4 hours to finish the ServSafe Alcohol Online Course. The ServSafe Food Handler Course lasts 1 12-2 hours.
What steps do I need to take to obtain my ServSafe certification?
Students should go to ServSafe.com and click Download My Certificates to get their certificates or request that one be mailed to them. They'll have the choice to download their certificates or request that one be delivered to them for a $10 charge via USPS.
Conclusion
Managers, chefs, and other supervisory team members will benefit from the ServSafe Food Protection Manager Certification. The ServSafe Food Handler is a fundamental food safety training based on the ServSafe Food Handler Guide, 6th edition. Students receive a certificate of completion once the course is completed. And of course, the ServSafe certification cost is required to get your certificate. Hope this article helps you obtain clear information about the cost and we hope you pass your exam and start your successful career.
Visit our website to get a free ServSafe practice test for your coming exam! To download, visit our website for your IOS or Android device.