Are you ready to take all parts of the ServSafe exams? Before the test days, you may have many questions such as "How to pass ServSafe exam?" or "Where can I take a study guide or material" and so on. Together with ServSafe-Prep, let's check out this article to find out your best way to study for ServSafe Exams. 
What Is The ServSafe Exam?
The National Restaurant Association offers ServSafe tests, which are food safety training. The 7th edition is the most recent, and it incorporates revisions to the FDA Food Code issued in 2017.
ServSafe Manager, ServSafe Food Handler, ServSafe Alcohol (Primary and Advanced), ServSafe Allergens, and ServSafe Workspace are the six ServSafe certificates available. The exam you must take will be determined by your position in the food service industry and the requirements of your state. ServSafe Manager, ServSafe Food Handler, ServSafe Alcohol Primary, ServSafe Alcohol Advanced, and ServSafe Allergens are the five food safety certifications, while ServSafe Workspace tackles workplace concerns including unconscious bias and harassment. ServSafe Workspace is also distinct from the other components in that it is offered as a training course with a certificate of completion at the conclusion, rather than an exam.
What Topics Are Covered In The ServSafe Exam?
The test covers the following topics:
Pathogens and foods that are related to them
TCS Food Definition and Identification
Personal hygiene, appropriate dress, and glove use
Symptoms to report
Food purchase and receiving best practices
Proper food inspection and storage
Cooking correctly
Adequate hot and cold holding methods Proper cooling and thawing procedures
Approved machinery
Safety of facilities and equipment
Preventing pests
Active managerial supervision
Cleaning and sanitizing properly
How To Pass Servsafe?
Online classes, in-person instruction, and self-directed study are all options for studying for the ServSafe tests. You will surely find your answer to "How to pass the ServSafe?" above with our ServSafe online courses.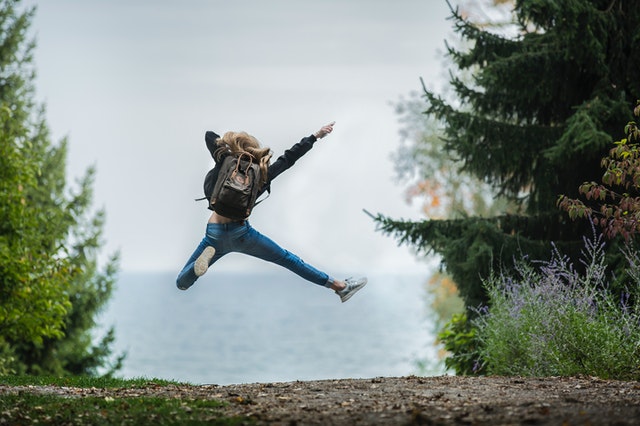 How do I study for the ServSafe exam?
The best way to study for the ServSafe exam is by taking the practice test. Because it is a simple and effective method to study at home for each of the five ServSafe tests, and they are available for each of the five ServSafe exams.  Our Free Servsafe Practice Test is available 24 hours a day and is ideal for self-disciplined students seeking a flexible, dynamic learning environment. If you pick this option, make sure you start studying as soon as possible after purchasing the course, as the course must be begun within one year of the purchase date. The ServSafe Manager and ServSafe Alcohol courses must be done within 90 days, and the ServSafe Food Handler exam must be accomplished within 60 days of the commencement of the course. If you do not complete the course within that time limit, you will lose access to it and will be required to buy it at full price, with no exceptions.
In-Person Instruction for the ServSafe Exam
If you want to study in a classroom atmosphere and enjoy the chance to ask questions in real time, this is a great choice for you. For the ServSafe Alcohol, ServSafe Food Handler, and ServSafe Manager exams, instructor-led courses are offered. For all three of these exams, here's where you can find ServSafe instructors in your area.
Self-Directed Study
Self-directed learning simply implies that you study on your own schedule. This is the ideal option for you if you require a schedule or budget flexibility, as you may choose when, where, and how you study. If you want to learn from a physical textbook, the ServSafe website sells a number of them. Union Test Prep's online ServSafe practice exams are a fantastic method to check your knowledge level and work on any areas where you might be struggling before the exam. Our study guides, which cover important subjects you'll be required to know, and flashcards, which give a quick way to test your knowledge, are also worth looking into.
Tips to Pass the ServSafe Exam
1. Create a study plan
Develop a study plan that outlines your daily or weekly study goals. Break down the content into manageable chunks and allocate specific time slots for each topic. Having a structured study plan helps you stay organized and ensures that you cover all the necessary material before the exam.
2. Focus on key areas
Identify the key areas of the ServSafe exam that carry more weight or are particularly challenging for you. Allocate more study time to these areas and delve deeper into the concepts and principles. Understanding the fundamental concepts will not only help you answer related questions correctly but also build a strong foundation of food safety knowledge.
3. Use mnemonic techniques
To memorize complex information, use mnemonic techniques like acronyms, visualization, or association. Create memorable phrases or images that represent important concepts or key points. Mnemonic devices can be powerful memory aids and help you recall information during the exam.
4. Take breaks and practice self-care
Studying for the ServSafe exam requires focus and concentration. Take regular breaks during your study sessions to prevent mental fatigue. Engage in activities that help you relax and rejuvenate, such as taking short walks, practicing mindfulness, or listening to soothing music. Taking care of your well-being ensures that you can study effectively and retain information better.
5. Utilize online resources
Explore online resources such as interactive quizzes, video tutorials, and study forums dedicated to ServSafe preparation. These resources can provide additional practice opportunities, clarify doubts, and offer different perspectives on challenging topics. Engage with the online community to exchange knowledge and learn from the experiences of others.
What To Expect On Test Day?
You must be able to log in to your account and follow the provided instructions if you are taking your ServSafe exam online at home. There are a few basic test-taking guidelines you'll be expected to observe whether you're taking the exam in a classroom or testing facility. Cell phones, scratch paper, books, and other personal objects are not permitted in the testing area, and you must raise your hand if you need to use the toilet during the exam. Keep in mind that only one person from your group can leave the room at a time, so you'll have to wait if someone else in your group has the same idea. Bring a photo ID with you since it will be collected before the exam and returned to you once you have completed it.
During & After The ServSafe Exam
Read the questions carefully
Take the time to read each question carefully and understand what is being asked. Pay attention to keywords and any specific details mentioned. Rushing through the questions can lead to misinterpretation and incorrect answers.
Use process of elimination
If you're unsure about an answer, use the process of elimination to narrow down the options. Cross out the choices that are obviously incorrect and focus on the remaining ones. This strategy increases your chances of selecting the correct answer.
Manage your time
Be mindful of the time allocated for the exam and manage it effectively. Pace yourself to ensure you have enough time to answer all the questions. If you encounter a difficult question, don't dwell on it for too long. Mark it for review and move on. Complete the easier questions first and then revisit the marked questions with the remaining time.
Double-check your answers
Before submitting your exam, allocate a few minutes to review your answers. Double-check for any errors or overlooked details. Ensure that you have selected the most appropriate response for each question. Be cautious with careless mistakes and make corrections if necessary.
Review your performance
Reflect on your performance in the ServSafe exam. Identify areas where you excelled and areas where you can improve. This self-assessment will guide your future learning and help you focus on strengthening your knowledge and skills.
Address any knowledge gaps
If you identified any knowledge gaps during the exam or during your self-assessment, make a plan to address them. Review the relevant ServSafe materials, seek clarification from instructors or experts, or engage in additional training if necessary. Continuously expanding your understanding of food safety will benefit your career and professional growth.
Celebrate your achievement
Once you receive your ServSafe certification, take a moment to celebrate your accomplishment. Obtaining the certification is a testament to your dedication and commitment to food safety. Share your success with colleagues, friends, and family who supported you throughout the process.
FAQs
Conclusion
As you prepare for your ServSafe certification, we hope you find our practice test for the ServSafe examinations useful. If you ever have any questions, complaints, or concerns about how to pass ServSafe, please visit our website for additional information. Happy studying, and best wishes as you begin your new career in the food service industry!
Hope that our free ServSafe practice test helps you gain all the essential knowledge for your coming exam! To download, visit our website for your IOS or Android device.
Read more >> How long is ServSafe good for?