ServSafe Exam: What do you need to know?
What is ServSafe?
ServSafe is a food and beverage safety training and certificate program, which is administered by the U.S. National Restaurant Association. The program is accredited by ANSI and the Conference for Food Protection. This certification is required by most restaurants and is considered a basic credential for their management staff.
The ServSafe exam
The ServSafe exams are divided into five tests, each of which can lead to certification in a specific part of the foodservice industry. These are tests for Food Handling, Food Manager, and Responsible Alcohol Service (Primary and Advanced). The fifth test, ServSafe Allergens, is currently only required in Massachusetts and Rhode Island, although will likely be picked up by other states in the near future. The newest focus area, ServSafe Workplace, is an online-only course without a testing component that faces workplace harassment and bias.
The ServSafe program is administered by the National Restaurant Association, which makes training and testing materials available.  The test is available in a number of languages, besides English, and is given for both paper-based and computer-based versions. While coursework and testing can both be done online, certain tests require a proctor, which may mean even the online versions must be completed in a testing center. 
Time to finish this education training is between 0-6 weeks depending on the qualification, with a median time to completion of 3 hours.  
What is the Servsafe Passing score?
75%
What is the passing score for the ServSafe Food Protection Manager Examination? The answer is 75% or higher. In another word, this is answering at least 60 out of 80 questions correctly.
What should you bring?
Items needed, or allowed, at a ServSafe exam may vary by the type and format of the exam, but a photo ID is generally required. For the paper-based version of any ServSafe exam, you also need a few sharpened 2 pencils.
If you are taking an exam in English, but English is not your primary language, you can be allowed to bring a bilingual dictionary to the exam site. Contact your instructor or proctor for detailed regulations. Generally speaking, no other items are permitted in the exam room, including purses, bags, or any kind of electronic equipment, including cell phones.
What can a certified Servsafe do?
Earning a ServSafe certificate may determine your ability to be hired in a food or alcohol service capacity. Besides, another certification in managing food and/or alcohol service may then help you to acquire advanced positions within the company. Certification in several areas also can certainly expand your employment possibilities in the foodservice field.
How does our ServSafe practice test work?
The ServSafe practice test is based on the official exam
In other words, all questions are identical to the actual exams that give you everything you should know to pass the ServSafe exams.
All practice questions have been collected carefully and updated on a regular basis!
Detailed explanation
We are proud that our website is one of few number platforms providing detailed explanations after each ServSafe exam question. You could totally understand the roots of the problems and get the ServSafe certificate on the first visit.
Easy and friendly to study
Our ServSafe practice test is designed as a game that helps you feel avid and concentrated to study.
We have to say that our ServSafe practice test is one of the best platforms to practice. Let's take it now and get 100% READY for your coming ServSafe certificate!
Servsafe FAQs
Top FAQs about ServSafe Test and Certification is a list of questions that are of interest and searched by many candidates. For the purpose of helping those interested in this exam have the most accurate and up-to-date information, we have selected and arranged them in the article below. The questions will not only revolve around the content of the exam but will expand to additional information, including the contact address, how to get test scores or the address of the organizer. Follow this article for more beneficial information!
How much does ServSafe cost?
The cost to take the ServSafe exam may vary from under $10 to $304 depending on the qualification, with a median cost of $20.
How long is ServSafe valid?
five-year
The National Restaurant Association recognizes the legal ServSafe Food Protection Manager Certification for a five-year period. Besides, ServSafe Alcohol, ServSafe Allergens, and ServSafe Food Handler Certificate just for a three-year period.
What is the difference between ServSafe managers and food handlers?
The ServSafe Manager Certification can tell that a manager or person in charge has sufficient food safety knowledge to protect the public from foodborne illness. The ServSafe Food Handler Certificate verifies basic food safety knowledge and is for individuals who are in food handler staff-level positions.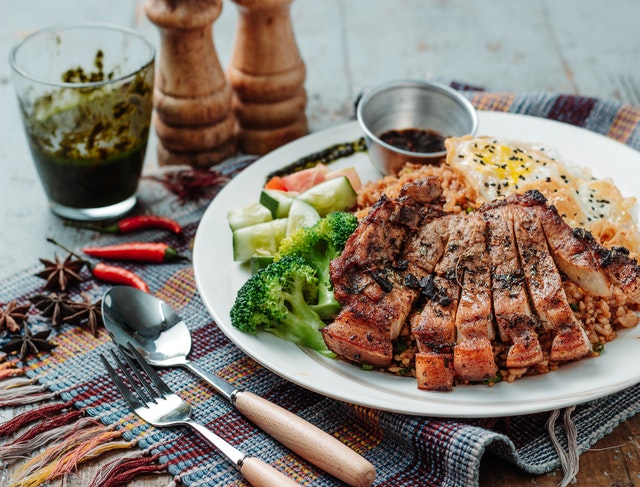 How can I find a course, instructor, or proctor? Are there any ServSafe classes near me? 
For the purpose of finding a suitable course, instructor, or proctor in your knowledge field, let's access the domain ServSafe.com. To be more specific, from the top blue ribbon menu, you can click on the name of the ServSafe program for the most suitable course that you would like to follow. Afterward, let's click on the option of selecting "find a class" or "find instructor/proctor" to move to your chosen class. Don't forget to complete the fields and information before selecting the "search" button. Finally, from the listing, it is important for you to contact the Instructor or proctor in your knowledge field for the purpose of signing up for a course or exam.  
How can an examinee get their ServSafe test score?
The result of print exams will be posted on the website ServSafe.com during the period of 3-4 business days from the National Restaurant Association receiving the answer sheets of the ServSafe examination.
The result of the online exam is completely available almost immediately as long as the instructor or proctor of the test has submitted the ServSafe exam for grading.  Proctors and examinees who have responsibility for providing valid email addresses can receive an electronic mail notifying that the scores of the test are available. The results of the ServSafe exam will be viewed online just by the step of logging in, selecting "scores" and finally "Check Your Exam ScoreOpens in a new window".
How do I obtain my ServSafe test results?
All candidates with a current ServSafe certificate have the right to download or print an eCertificate from under the Student menu and "Certificates" page. 
Firstly, it is necessary for you to log on and create a user account for ServSafe.com. For the purpose of connecting your ServSafe exam data and verifying that your ServSafe certificate is visible to be printed, keep in mind to enter your Exam Session number.

Then you can tap on the Certificates tab

Then select the "Download certificate" alternative to print the certificate. You will be able moreover to ask for a certificate sent to your address straightforwardly through US Postal Service.

Each ServSafe certificate that you want to be delivered will be charged $10.00.
Is the ServSafe test hard?
It is not simply a test of your basic knowledge related to the foodservice industry but also helps to assess your understanding of food safety, such as preventing diseases related to eating. Therefore, The ServSafe certification exam (including ServSafe Allergen, ServSafe Food Handlers, ServSafe Manager, and ServSafe Alcohol) will have a certain difficulty, especially in case you have not experienced the proper training program.
However, in case the test takers have completed a ServSafe training program, have experienced a wide range of experience working in this field, or have carefully prepared for a long time, passing this test is possible. Exams depending on the field will have a number of questions ranging from 40-90 questions, and your task is to answer correctly at least about 2/3 of the total number of questions to pass this test. There will be two options for you: print exam and online exam. You can choose the option that best fits your demands and ability to get the best results.
In case you fail the test, you may have to pay a certain fee to retake the test. Therefore, to save money, you should study carefully for this test. Remember, great things take time. So, give yourself enough time to practice enough knowledge and skills in the area you are going to take. Visit our website to get a free ServSafe practice test and have a well-preparation for your coming test!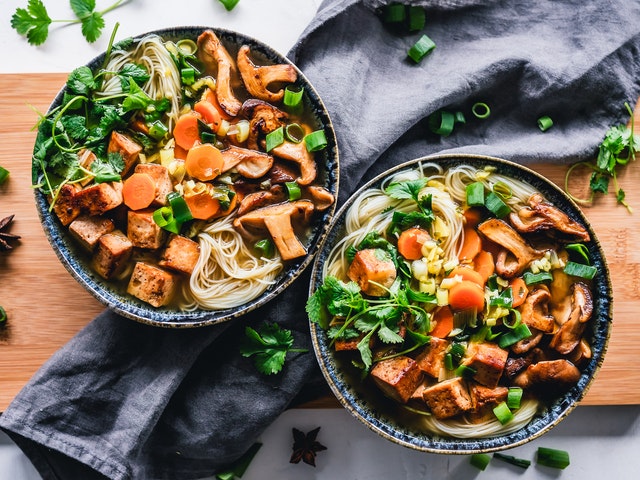 What are the Servsafe phone number and other contact information?
Customer Care Hours are available to everyone from 8 a.m. to 9 p.m (U.S. Eastern Standard Time) for 5 days/week, from Monday to Friday. For the purpose of receiving faster customer care service, you can chat or text us.
In case you have any media inquiries about the test, certificate, or any other related problem, please contact the National Restaurant Association Communications team via the domain [email protected] Please note that you should contain a clear and detailed description of your problems, story, and deadline.
In case you are working as an Instructor or proctor of ServSafe, please access the Information and FAQs page from our website for necessary servicing up-to-date information and most effective practices for the purpose of keeping you and your students safe.
Get Pass or Fail Results for the ServSafe exam (including ServSafe Allergen, ServSafe Food Handlers, ServSafe Manager, and ServSafe Alcohol) via text. Please text us by the syntax "Results" to 800-765-2122
Address: The National Restaurant Association: 233 S. Wacker Drive, Suite 3600, Chicago, Illinois 60606-6383
Attn: Customer Care
Because of the enhanced security processes in our new location at Willis Tower, we need to inform you guys that you can no longer arrange unscheduled visits to the National Restaurant Association as well as the ServSafe offices that are located in Chicago – the USA. In case you have any demands, it is required to possess a previously scheduled appointment for the purpose of receiving in-person support at our office. A proper identification card must also be provided at the Willis Tower Security Desk before being allowed to come to the elevators.