Alcohol laws in Ohio can be confusing, especially if you are a new visitor to this state. So, if you're going to one of the sports bars, or nightclubs around the state, or simply want to know the conditions for being allowed to drive, let's get familiar with Ohio's alcohol laws. You can be punished by the local authority in case you break these laws. With the following article, Servsafe-Prep will provide you with useful information about alcohol laws in this state.
Craft Beer, Wine, And Spirits In Ohio
Ohio has seen remarkable growth in the craft beer, wine, and spirits industry in recent years. The state is home to numerous breweries, wineries, and distilleries, offering a wide range of options for enthusiasts and connoisseurs.
Breweries and Microbreweries
Ohio boasts a vibrant craft beer scene, with breweries and microbreweries producing a vast array of unique and flavorful beers. These establishments offer tastings, tours, and a chance to immerse oneself in the craft beer culture.
Wineries
Ohio's diverse climate and topography make it a suitable region for wine production. Wineries across the state cultivate various grape varietals and produce high-quality wines. Visitors can enjoy wine tastings, and vineyard tours, and even participate in wine festivals to experience the richness of Ohio's wine culture.
Distilleries
In addition to beer and wine, Ohio is also home to a growing number of distilleries that produce artisanal spirits. These distilleries craft a wide range of spirits, including whiskey, vodka, rum, gin, and more. Visitors can explore the distillation process, taste different spirits, and learn about the artistry behind the creation of these beverages.
Impact of Alcohol Laws On The Economy
The alcohol industry plays a significant role in Ohio's economy, contributing to job creation, tourism, and tax revenue. The regulations and licensing requirements in place help ensure a safe and regulated environment for businesses to operate. By supporting the alcohol industry, the state benefits from increased economic activity and a boost to local communities.
Minimum Ages Law
Educators are allowed to work in various alcohol-related jobs in many countries. In Ohio, the local government allows people 19 and older to work in mixing or serving alcohol at food venues (restaurants, nightclubs, bars, etc.). This means that everyone from the age of 19 is allowed to do these jobs.
However, only persons 21 years of age or older are allowed to serve alcohol or spirits. There is a clear distinction between the age limits for being allowed to work in alcohol and spirits-related jobs. Therefore, you need to have basic knowledge about this law to avoid breaking the law as well as getting into unnecessary trouble.
Read more>> Alabama Alcohol Laws: Things you should know
Selling Alcohol In Ohio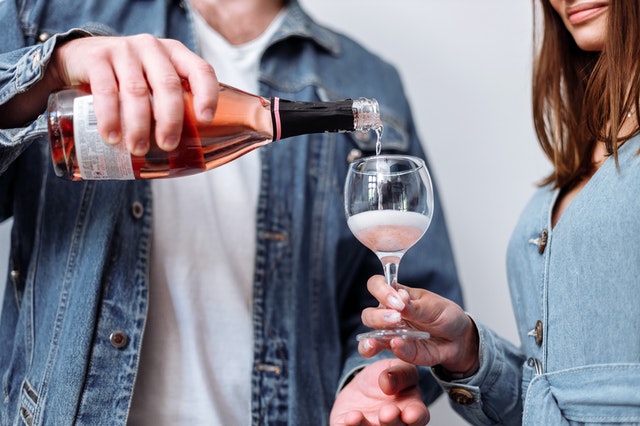 It is not allowed to offer alcohol to anybody under the age of 21 or to inebriated people. In expansion, bars are not allowed to legitimately donate free lager. Authorized businesses are able to serve liquor from 5:30 a.m. to approximately 2:30 a.m. during the week, from Monday to Saturday. With an extraordinary Sunday permit, they are allowed to serve alcohol from 1:00 p.m. to 2:30 a.m. on that day. Those offering off-premises utilization can do that during the time range from 5:30 am to 1:00 a.m. 6 days per week, Monday through Saturday. With a Sunday permit, they may offer from 1:00 p.m. to 1:00 a.m. on that day.
Convenience stores, medicare stores, and other authorized retailers are allowed to offer brew and wine. Be that as it may, as it were, state government restraining infrastructure stores offer refined spirits. Nearby laws can restrict when businesses can offer or serve liquor. They can and do once in a while forbid the deal of any alcoholic refreshment.
Buying Alcohol In Ohio
The punishment for illicit ownership or utilization by minors may be up to a $250 fine and or approximately 1 month of imprisonment. Minors are those who matured 17 or under this age. For adult offenders under 21, the punishment could be a fine of up to $1,000 and/or 6 months of imprisonment. To begin with, guilty parties may have the choice of entering into a redirection program. In case the infringement happened as a traveler in an engine vehicle, the court or local authority has the right to suspend the offender's permit.
The punishment level for offering alcohol to anybody under 21 may be a $1,000 fine and/or up to half of a year in imprisonment. In expansion, individuals may sue the guilty party in the event that the underage individual harms themselves, somebody else, or harms property. Of course, guardians and gatekeepers can deliver alcohol to their claimed descendants of any age.
Alcohol laws in Ohio deny requesting refined spirits. Moreover, it's illicit to bring into Ohio over one liter of spirits per individual 21 or more seasoned. If shoppers bring more alcohol into the state, they must physically go to one of the alcohol stores of the state government. There, the buyers must total printed material and pay charges for the spirits.
Alcohol Open Container 
It is not allowed in Ohio to have an open liquor holder on open property, notwithstanding age. A court may consider places that are obvious, and effortlessly open can be public property. 
Alcohol laws in Ohio consider patio, stoop, and front yard to be individuals' private property. But Ohio courts can consider it to be open property. So can individuals drink alcohol-related drinks on their claim on your front patio? It is the hope of most people in Ohio. However, in Ohio, it's vague. The fine for the action of having an open alcohol holder may be a fine of up to $150. This law implies that sports fans may not legitimately "tailgate" in an open-stopping part.
Read more>> Florida Alcohol Laws: Things You Should Know
Driving Law In Ohio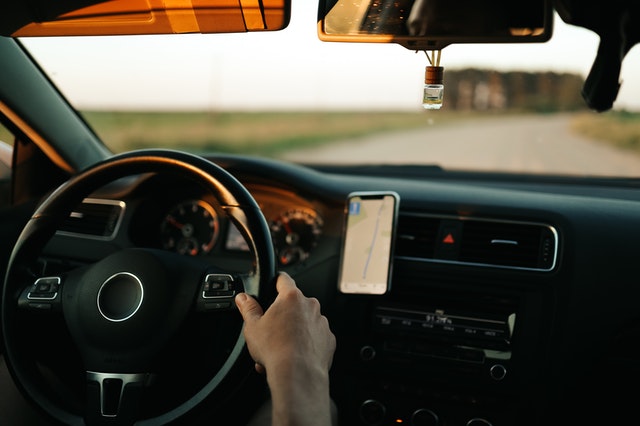 The Ohio authority allows people at the age of 21 to drive with a BAC of 0.08%. It can be 0.02% for people who are under 21 years old, including adults. 0.00% can also be used in several certain situations.
According to the alcohol laws in Ohio, the punishment for driving with a BAC of 0.02% or over could face a $250 fine and/or up to 30 days imprisonment. Ohio State includes at least four focuses on the driver's permit. In expansion, it suspends the permit for between 3 months and 5 years. A moment's conviction leads to an obligatory driver's permit suspension of at least 90 days. Extra expenses are likely. And punishments can be added in case a person commits extra convictions.
People who commit any illegal conviction for driving with a BAC of over 0.17% can face a longer detainment. The fine level can be up to $10,500.
Types of Alcohol Licenses In Ohio
Ohio offers a variety of alcohol licenses to accommodate different types of establishments and businesses within the alcohol industry. Understanding these licenses can help individuals navigate the process of starting a business or ensuring compliance with the law.
Class A and B Permits
Class A and B Permits are required for businesses that primarily serve alcohol for on-premises consumption. Class A permits are for businesses such as bars and nightclubs, while Class B permits are for restaurants that wish to serve alcohol.
D Liquor Permit
The D Liquor Permit is essential for businesses that engage in the sale of alcohol for off-premises consumption, such as liquor stores and carryout establishments. This permit allows customers to purchase alcohol to consume elsewhere.
F-1 and F-2 Permits
The F-1 and F-2 Permits are temporary permits for special events and festivals where alcohol will be served. These permits are necessary for organizations hosting such events to ensure compliance with alcohol regulations during the duration of the event.
Sunday Sales Permits
Ohio has specific regulations for alcohol sales on Sundays. Establishments that wish to sell alcohol on Sundays must obtain a Sunday Sales Permit in addition to their regular licenses.
FAQs
The purchase of alcohol at grocery shops varies based on the permissions they have. You can buy alcohol from 5:30 a.m. until 1:00 a.m. if they hold Class 1 permits. On the contrary, if they have Class 2 permits, you may buy alcohol from 5:30 a.m. until 2:30 a.m.
Conclusion
In conclusion, understanding alcohol laws in Ohio is crucial for both residents and visitors. By adhering to legal drinking age restrictions, licensing requirements, and consumption regulations, individuals can enjoy alcohol responsibly while avoiding potential legal consequences. Staying informed and respecting the law promotes a safer and more enjoyable drinking experience for all.
The above article has provided you with several pieces of information about alcohol laws in Ohio. Hope that this information can help you deeply understand the laws in this state to avoid unnecessary problems. Visit our website to get more information and free ServSafe practice test! To download, visit our website for your IOS or Android device.